---
Featured Collection - Fine Art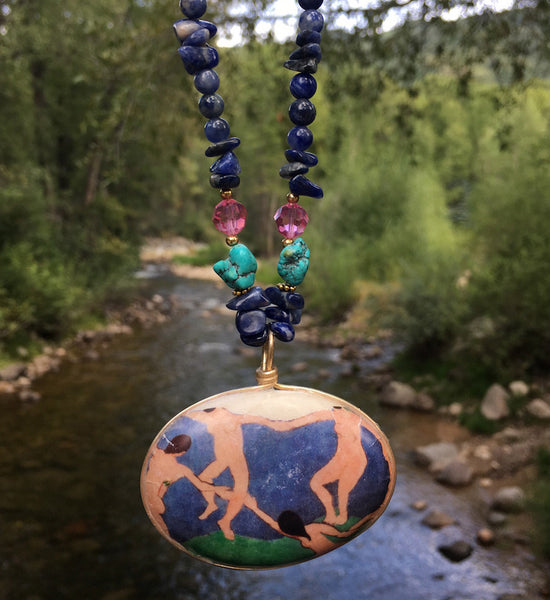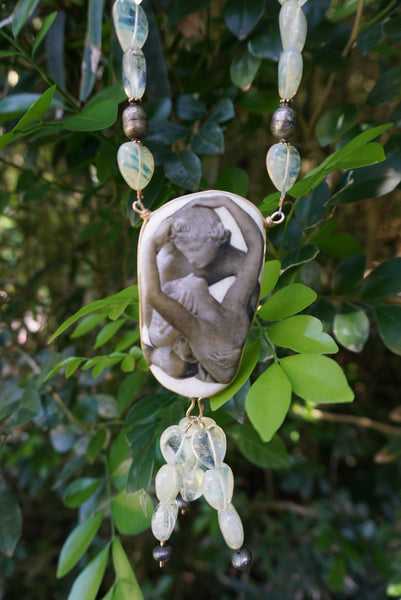 All things are sacred...
Wearing a stone is an delicate reminder to stay grounded and to respect all forms of life. The stones will feel cool to the touch when you first put them on but will quickly warm to your body temperature…
An exciting NEW collection of Gorgeous Pendants hung on semi-precious stones.
Click on the BUY NOW drop down menu to see the exciting selections!

Hand-made jewelry by Liz Barzell.
Each stone is individually found along her life journey and is transformed into a one-of-a-kind treasure, reflecting the spirit of life.
Sacred Stone Creations is a beautiful eclectic collection of contemporary artistic images, and spiritually selected mandalas, creatively embellished onto found stones, beach glass and semi-precious polished stones. Along with the Nova Scotia beach stones, Liz Barzell also uses Colorado river stones.
The Sacred Stone Creations collection presents uniquely designed jewelry using sacred mandalas, as well as intricate patterns and treasured imagery. Each stone is crafted with finesse and skill and fashioned into a necklace adorned with semi precious beading. Because each piece is hand created no two necklaces are alike, each will add a unique flair in your jewelry collection.
Sacred Stone Creations will also take your personal photos of family members to create a unique custom necklace.